Vacuum handling system
Vacuum handling systems allow the operator to work independently without contact with the load, irrespective of its weight.
This system enables accurate and safe handling of the load using the principle of suction - lifting - lowering - release.
Video(s)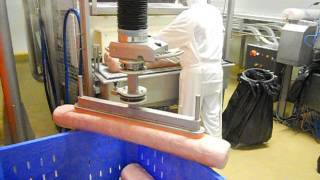 More video on our Youtube's channel
Product benefits
Product Safety and compliance with the load: safe path taken, safe take up / deposit, protected load.

Operator safety and comfort: reducing accidents and absenteeism, MSD, fatigue and job enhancement.

Station capability: no weight limit for a single operator.
Technical data
We are at your disposal to create a handling tool to meet your handling requirements to lift loads ranging from 25 kg to 1 ton, inside and outside.
See the technical table