variable geometry trolley
Our VARIABLE GEOMETRY design is THE solution for your handling requirements, from the simplest to the most complex.
Its added value lies in the adaptability of the frame relative to the load to be handled and docking constraints.
Intended for intensive use, our design is recognised for:
- The ERGONOMICS offered to the operator.
- The RELIABILITY of the mechanisms over time.
- The DIVERSITY of standard or custom accessories.
Video(s)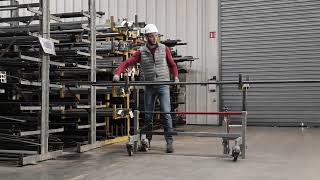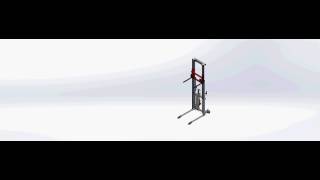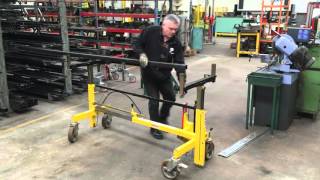 More video on our Youtube's channel
Product benefits
Adjustable in length and height.

Hydraulic lift for precise raising to level.

Moves in all directions thanks to its 3 casters and 1 directional lock wheel.

Ideal to supply and arrange workstations: enables handling of long loads (bars, tubes, plates, metal sheets, etc.) while working at an ergonomic height.
Technical data
Retractable Rollers: facilitates sliding of loads.

Retractable Ranchers: ideal for storing loads.
| | |
| --- | --- |
| Capacity (kg) | 1000 |
| lifting height (mm) | 770 to 1200 |
| min/max spacing (mm) | 1050 to 1860 |
| total width (mm) | 730 |
| total length when folded (mm) | 1218 |
| min - max height (mm) | 785 to 1215 |
See the technical table