1T Stacker- Tipper Rotator
The Stacker-Tipper Rotator was specially designed to tilt or rotate the loads to be handled, such as bins or coils.
Its robustness and adaptability make it an excellent working tool that combines durability and ergonomics.
Video(s)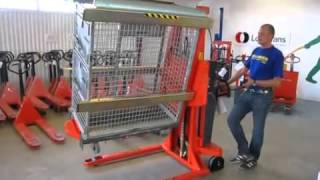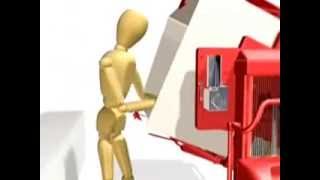 More video on our Youtube's channel
Product benefits
- Enables tilting, turning and even turning over of boxes and palletised cases.
- Can be equipped with various Rotator multi-console accessories, to adapt to your needs.
- Can be sold with or without forks.
- Available in 2 versions:
- Remote control for tipping.
Technical data
| | |
| --- | --- |
| Capacity (kg) | 1000 |
| Lifting height (mm) | 920 to 1910 |
| Width (mm) | 560 or 680 |
| Length (mm) | 1250 |
| Total height (mm) | 2000 |
| tilting mechanism | 355° with adjustable stop |
See the technical table