Bishamon 150 to 800  Kg single and double scissor elevator tables
The BISHAMON elevator table was specifically designed to minimise operator strain, enabling easy and precise load movement and positioning.
Its ergonomic design and sturdy construction teamed with high quality materials ensure excellent performance and high reliability. Designed for intensive use.
Video(s)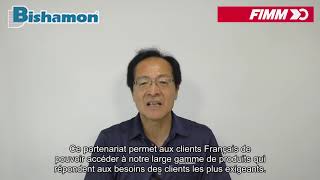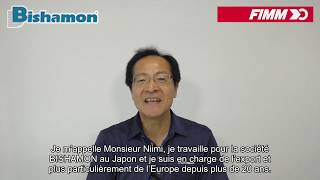 More video on our Youtube's channel
Product benefits
Extensive range of models with carrying capacities ranging from 150 to 800 kg.
ERGONOMICS AND SAFETY.
Descent controlled by joystick mounted on the push bar for additional comfort.
Technical data
| | | | | | | |
| --- | --- | --- | --- | --- | --- | --- |
| Version | Capacity (kg) | Shelf dimensions (mm) | min/max lifting heights (mm) | pedal stroke (mm) | total dimensions (mm) | Weight (kg) |
| Simple scissors | 150 | 450 x 700 | 213/750 | 15 | 853 x 450 x 796 | 33 |
| Simple scissors | 300 | 500 x 815 | 288/880 | 25 | 1006 x 500 x 896 | 66 |
| Simple scissors | 500 | 520 x 1010 | 438/1020 | 50 | 1191 x 520 x 900 | 94 |
| Simple scissors | 800 | 520 x 1010 | 438/1020 | 65 | 1258 x 520 x 1270 | 108 |
| Double scissors | 150 | 500 x 815 | 38/1390 | 29 | 1000 x 500 x 900 | 92 |
| Double scissors | 300 | 520 x 1010 | 433/1600 | 65 | 1270 x 520 x 960 | 138 |
| Double scissors | 500 | 520 x 1010 | 433/1600 | 90 | 1270 x 520 x 960 | 151 |
See the technical table